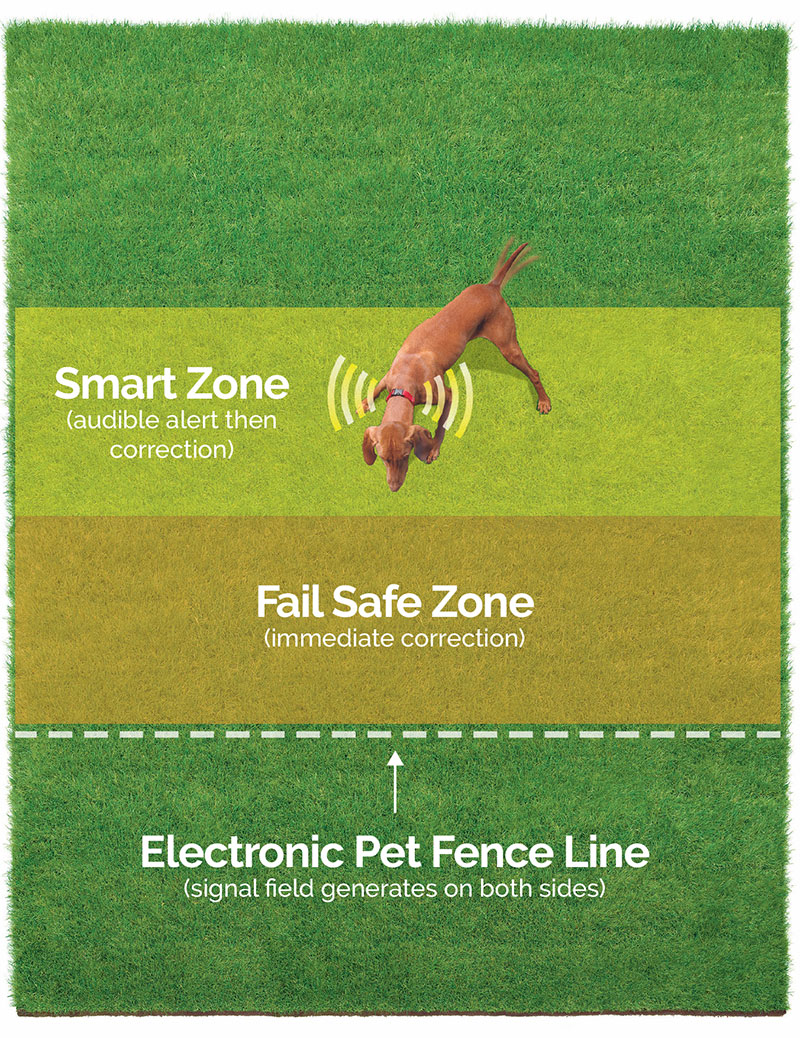 Atlanta's Best Electric Dog Fence
Industry Leading Technology – Best Hidden Dog Fence
The Sinteff Family has been in business over 25 years. We are locally family owned and operated. Adam Sinteff is the approved Pet Stop® Commercial Dealer for Perimeter Technologies. Pet Stop is not a DIY product. Our Technology is unsurpassed in the Electronic Hidden Dog Fence Industry. We are a Christian Family and a Christian Business. We do things the Right Way for the Right Reason.
We are In Business to Service You and Your Family Pet. We Strive for Perfection and are Grateful for a 4.9 on Over 375 Reviews. We Stand Behind Our Services with a 100% Money Back Guarantee on Every Pet Stop Installation, Guaranteeing Your Satisfaction or We Refund 100% of Your Purchase Price.
We install about 500 Electronic Dog Fence Systems each year. We also provide Invisible Fence® Compatible Products like Batteries and Receivers. Pet Stop® Brand is manufactured, and assembled in the USA from imported raw materials unlike Invisible Fence® and Dog Watch Brands both Made in China. Invisible Fence® and Dog Watch® Brands are Direct Competitors of Pet Stop® Brand and Perimeter Technologies. Pet Stop is Cross Brand Compatible with these products, Our Technology is Unmatched in the Electric Hidden Dog Fence Industry. When you call Pet Stop® at 404-536-6770 you will reach Pamela, Adam, Matthew, Jason or Mike and not a Call Center. Call Now and Install with Pet Stop® This Week!
COMMERCIAL SYSTEM
Our Commercially Manufactured System Really is Superior — Pet Stop's Technology gives you Complete Assurance that your pet will be Safe and Secure. Our system includes a Computerized Receiver weighing in at only ¾ Ounces, Diagnostic, 25 Year Recharging Life, Patented Probes and 100% Water Proof, a Digitally Designed Transmitter produces a Signal Field Stronger, More Accurate and Faster than AM or FM Transmissions. The Pet Stop Link and Eco-Lite Receivers activate in 80Milseconds which is faster than you can blink your eye and fastest in the Pet Containment Industry. Pet Stop Brand is, "Safer By Design for Greater Peace of Mind" Providing Best-in-Class Manufacturer's Warranty called ULTRA CARE™ Lifetime Guaranteed, Transferable, Containment and Electronics Warranty. We will Contain Any Dog on Any Property or We Will Refund 100% of Your Purchase Price!
Eco-Lite™ System w/Link™ Blue Tooth Technology
The Eco-Lite Plus™ Receiver is State-of-the-Art in Electronic Dog Fence Technology. No more Invisible Fence Brand batteries to replace every 3 months or Dog Watch Battery Collars Weighing about 4.2 ounces fully assembled which is about 6 times the weight of the Pet Stop Brand Link Receiver . Eco-Lite and Link Receivers are the first Professional-Grade Receiver that permits 25 Year Recharging, for 2-3 Hours, Lasting 2-4 weeks on each charge. It's smallest, lightest at .7 ounces and features a Pet Stop App with Blue Tooth Control from your Smart Phone. Link™ comes with a Pet Stop Charging Station Plus™ (Diagnostics with a 7 Point Testing Sequence that checks your Link Receiver for faults every time it's charged), giving you Peace of Mind that you'll discover any problems before your dog does. This is truly "Safer By Design Technology for Greater Piece of Mind"
One of the many features of the Eco-Lite Link Receiver is its versatility. Previously containing highly determined dogs required replacing the receiver, scheduling a service call with your dealer or mailing your dog's collar to their office, but no longer. With Pet Stop Link it is as easy as changing a setting in your Pet Stop App; thanks to Blue Tooth Technology you now have complete control over your Pet Stop Electronic Dog Fence and your dog's Link Receiver at your fingertips. Just another reason to choose Pet Stop Brand. Of course, the Link Blue Tooth comes standard with Ultra-Care Plus™ coverage. This technology is not offered by Invisible Fence or Dog Watch Brands.
LINK TECHNOLOGY:
Imagine a Pet Stop Blue Tooth System that actually Monitors your Pet's Behavior and Sends you Notifications on your Smart Phone's Link App if a setting needs to be changed, alerts you to your dog's behavior in his fence or that over the next 5-7 days your Link™ needs charging. You make the needed adjustment without a Service Call or having to mail the collar to the dealer's office to make a programing change. No other company offers Technology Like Pet Stop. Link Technology is simply amazing. You Control Everything! It's all there at your fingertips.
Computer Transmitters
Pet Stop's Flagship OT-300 Computer Modulation Technology, does up to 50 acres, and Guarantees that there is NEVER any interference with your Pet's Collar or Function. Pet Stop's DM Computer Modulation is the best in the Industry, For indoor applications, our IT-200 can be used with or without boundary wire. Take the IT-200 on vacation and use as a portable dog fence. We can fence your dog out of any area in your yard or in your home.
Electric Dog Fence Installation & Repair Services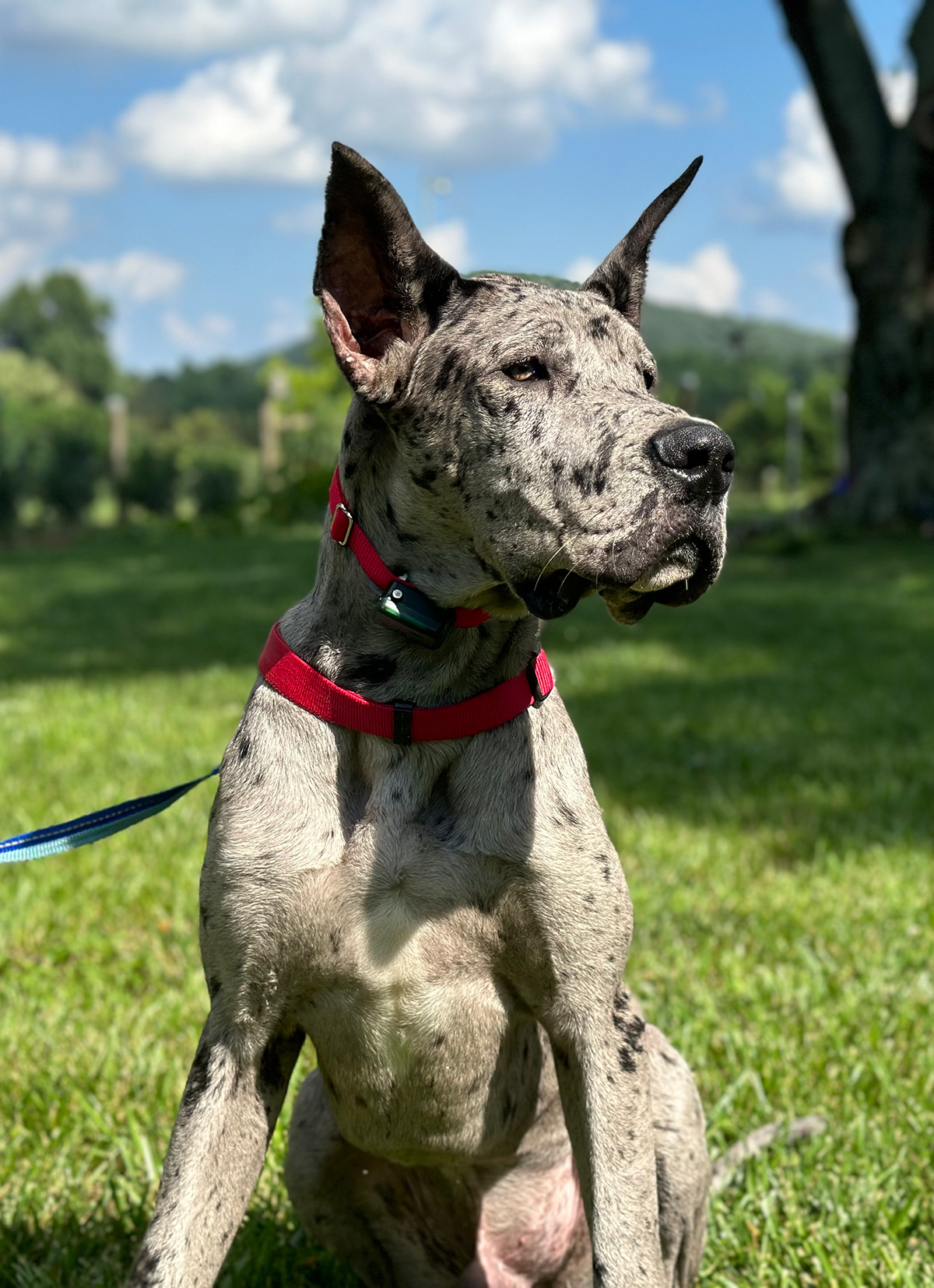 Safer By Design Greater Peace Of Mind™
Customer Service, Integrity, Quality Minded Since 1992
Pet Stop's mission statement is "to install the most technologically advanced electric dog fence in the pet containment industry." The Dog Fence Experts!™
Our team is honest, equipped with knowledge and experience to serve you, and has collectively installed thousands of electric underground dog fences during their years with Pet Stop. We're prepared to answer your questions on pricing, installations and troubleshooting for all electric dog containment systems Including Invisible Fence, Dog Watch, All other DIY Systems.
Our promise to you is 100% satisfaction and the best professional installation of your dog fence. Call Us Today 404-536-6770
Personalized Pet Fence Products & Customer Care
Pet Stop® Brand is the only electric pet fence system manufactured in the USA from imported raw materials. Our products are uniquely customized to meet our customer's needs. Our product designs and systems safely contain any dog with both indoor and outdoor guaranteed solutions.
We are a family owned local business, with over 25 years of business success delivering warm, personal service dedicated to your 100% satisfaction. All our staff have at least 15 years of full time experience with us and are all American Kennel Club, CPT Certified Trainers Backed by Perimeter Technologies' Exclusive ULTRACARE PLUS LIFETIME WARRANTIES. Pet Stop of North Georgia, Inc. is the second largest Pet Stop dealership in the USA. You can count on us!
Our Technology vs. Invisible Fence® Brand, Dog Watch® Brand
We believe that Pet Stop® Brand Dog Fence Technology is not only compatible with most Hidden Dog Fence Products, but is like no other pet containment company in Atlanta. Our Technology allows us to program our Receivers to activate on other Brand's Transmitters. Give us a call today and Upgrade to Pet Stop's Superior Technology and Installation practices.
Why? Because only we provide you with:
Lifetime containment for any dog you put in our fence, with 100% transferable guarantees
Lifetime warranties and money back guarantee on all products, containment, installations, and components that we install. (Check out Pet Stop's Ultra Care™ Warranty), including your boundary wire which is a minimum of 14 gauge with a 45-50 Mil-Jacket installed about 6" deep protecting it from Landscape Edging and Core-aeration.
Pet Stop of North Georgia, Inc. will not be undersold and will beat any competitive, documented bid by $100. Guaranteed.
Electric Dog Fence Repairs
We offer repair and troubleshooting for all products!
Pet Stop of North Georgia, Inc. installations guarantee ALL parts of your underground dog fence. Join the Pet Stop® family and experience our "Hands-on Service" with in-home consultations & free on-site evaluations. We will be there for a life-long relationship; you can count on us! Try out our 72-hour service guarantee for yourself.