Atlanta's Electric Dog Fence Installers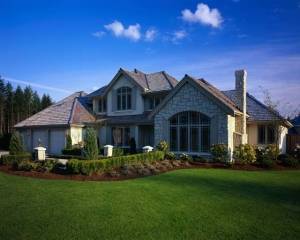 With over 4000 dog fence installations in the last 16 years, we know how to install an electric dog fence that works best for your dog's safety and comfort. We believe you will never buy another component for your underground dog fence and guarantee the safety of your boundary wire. Pet Stop of North Georgia uses 14 and 16 gauge commercial grade wire with a 45- 50 Mil jacket.
All components are installed with an unconditional lifetime guarantee and warranty. If you already have an Hidden Dog Fence or Dog Watch Hidden Dog Fence, we can warranty, rewire, and service these brands as well.
We use only state of the art components, like the OT-300 Transmitter and Receivers with over 8000 programing options, made in the USA, installed with a life-time warranty against malfunction for any reason. We guarantee that once you install Pet Stop®, you will never buy another piece of equipment for your fence. Our fences come with lifetime warranties on all components and lifetime containment guarantees with each dog collar we sell.
Electric Dog Fence Install Steps
#1 Boundary Wire
Our team will install your pet's boundary wire 6″ deep and within 6 inches of sidewalks, driveways and curbs as well as 6 inches off your property line. We never run your wire where it will be in danger of being cut by your landscaper. We guarantee and protect your boundary wire.
#2 Sprinkler Systems
We are the only company that activates your sprinkler to protect against damage. We promise that if there is any damage during installation, we will fix it before we leave.
#3 System Protection during Installation
Pet Stop® takes a little longer to install and is a little more involved than other systems, but our team believes the extra time and materials spent is worth our effort. We work hard to minimize any possibility of a service call after the installation. We are the only company in Atlanta to install three forms of lightning and surge protection with every installation (Suppressor, Surge Protector, Grounding Rod).
#4 Service Call Prevention
Through many installation enhancements and Pet Stop's swap-out program, we have almost eliminated your service call cost. If a component stops working for any reason at all, we will gladly mail you the replacement component and you will mail us the component that does not work anymore. This special service works for components, programing, troubleshooting and does not void your warranty!
#5 Post Installation
After installation is complete, we will take you on a component-by-component tour of your new hidden dog fence, and we will ensure you understand your new dog fence through and through. We also work through training your dog with you and return at no charge if needed.
#6 We Will Locate Your Utilities
We will locate your utilities and activate your sprinkler system before we install so we know where everything is. If we break something during installation, we will fix it, no questions asked.
#7 Dog Fence Training
After the installation, we will do a "Train the Trainer" session with you and your family. We will explain how your family pet will interact in his new electronic dog fence. He will be safely contained, we guarantee it or we refund 100% of your investment. We have never met a dog we could not safely contain.
If you are having problems with your family pet using his new yard, we will come out at no cost and give you a hand.
Pet Stop will do everything possible to make your experience with us one that you will tell your friends and neighbors about. We believe it when we say Pet Stop is the "Best Dog Fence You'll Never See!"™