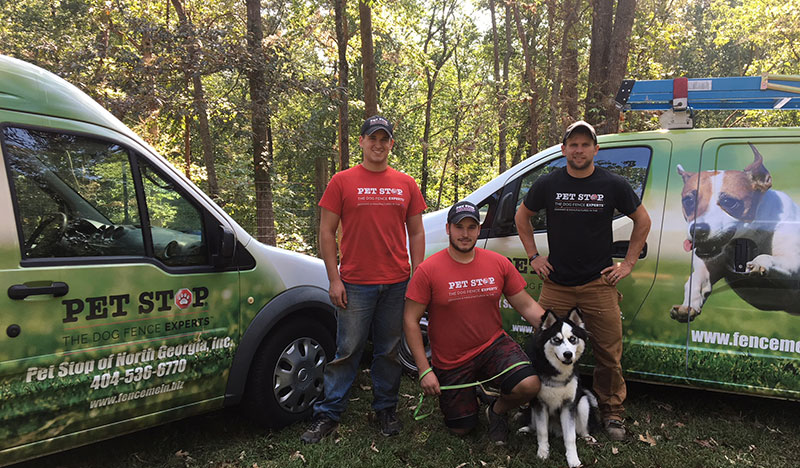 Atlanta Pet Stop® Electronic Dog Fence Systems
We are a family owned and operated business with 20+ years of experience in the Pet Service Industry. All our people are full time employees with not less that 8+ years of experience installing the most technologically advanced Hidden Dog Fence Systems in the Industry.
100% Made in America!
OUR TEAM IS THE BEST TRAINED in underground dog fence installations and Gentile Steps Training™. Adam, Matthew, Wesley, Nathan, Teresa, Megan, Carley and Mike love and Care for Dogs with a Passion! We provide not only Superior Products and Services, but we also offer Professional American Kennel Club Training Programs through Whispering Oaks, www.teachmydog.net, a State Certified training facility. Plexidor® Dog Doors, www.plexidordogdoorsatlanta.com, are the "Best Dog Doors on the Planet!" These combined services allow us to interact with over 1000 dogs each year. Our team has the most experience providing you and your family pet with the best possible value for your money. Thanks to their hard work, in close to 500 reviews Pet Stop of North Georgia, Inc. averages a 4.8 out of a possible 5.0 on our reviews, Home Advisor https://pro.homeadvisor.com/ratings/  You can also Check us out on Google Yelp, Angies List, Kudzu, BBB, Thumb Tack  etc.
WE SERVICE from North of Columbus, and Milledgeville Ga. Through-out all North Georgia, including Anderson, Clemson, Greenville SC, the Highlands of NC and East Alabama including Auburn, Opelika and Valley Al. We operate four installation vehicles and can normally respond in 72 hours for installations and services. "No One Tries Harder to Get it Right for You The First Time!"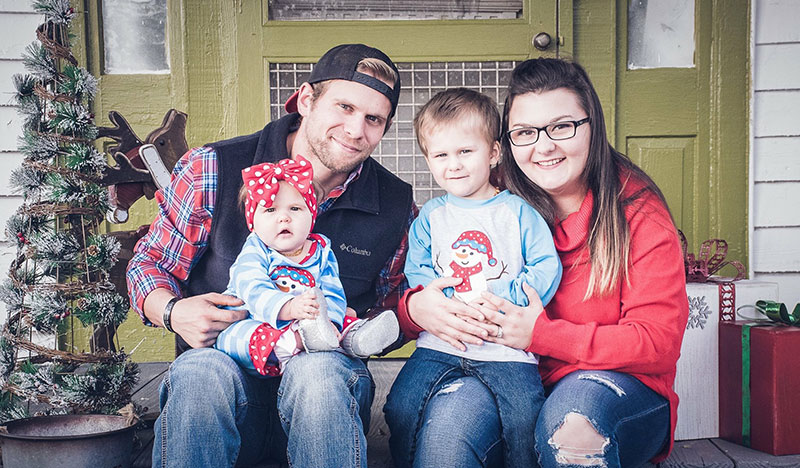 Matthew and Carley Sinteff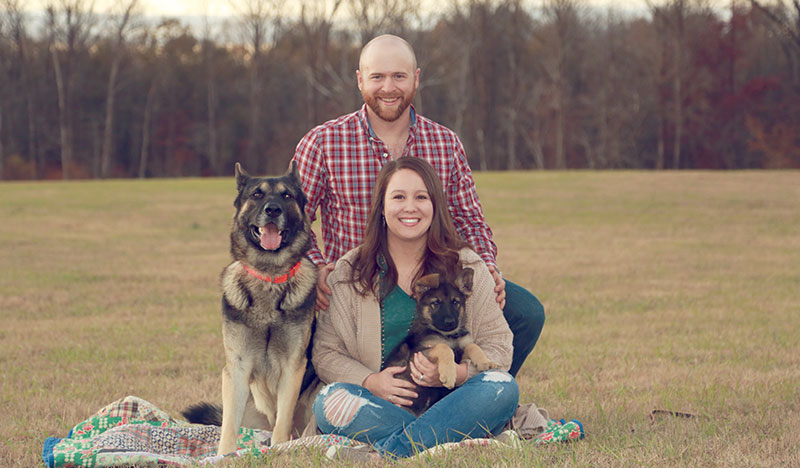 A COUPLE OF TIMES EACH YEAR WE GO ON VACATION