History of Pet Stop® and Invisible Dog® Fence Brand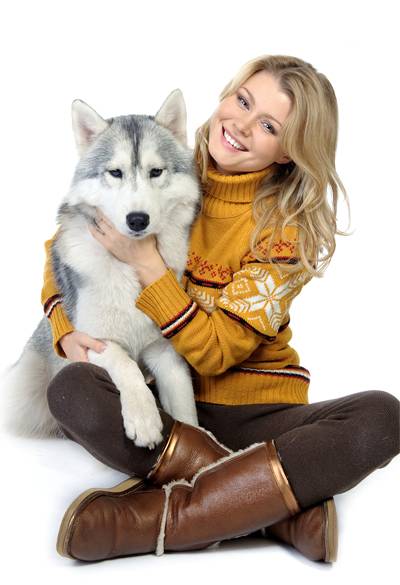 During the '70s and '80s, electronic pet containment was controlled by one company making one product. When the patent expired in 1989, the door was flung open for competitors….move over Invisible Fence Brand and Hello Pet Stop Brand. Pet Stop has been being installed in Atlanta Georgia for over 20 years. Pet Stop is an international US based company. Pet Stop of North Georgia, LLC is located in Cumming Georgia. History of Pet Stop® and Invisible Dog® Fence Brand
Most of these new companies merely copied the existing technology, but two entrepreneurs named Bob Slattery and Bob Wolfe, the founders of ReachUSA® and ValPak of Cincinnati®, saw a genuine opportunity to make something better, an entirely different kind of Underground Dog Fencing Product.
A Fresh Approach – Pet Stop Underground Dog Fence
These two men contacted the largest radar detection company in America. Together, they engineered a dog fencing model that improved upon the existing technology by incorporating a variety of dynamic new features.
Their methodology was simple. It was different. They took a fresh approach to pet containment, and the result was a state-of-the-art system. The new company prospered and today Pet Stop Underground Electronic Dog Fence is one of the fastest growing organizations in the industry sold and installed by pet containment professionals throughout the United States like Mike Sinteff and Adam Sinteff in the North Georgia and the Metro Atlanta Areas.
Decades Of Experience In Underground Dog Fence Technology
In 2001 Pet Stop was joined by John Purtell, perhaps the most accomplished executive in the business. John founded the Invisible Fence® Company in 1976, managing its dynamic growth throughout the '70s and '80s from a start-up into the largest pet containment organization in the industry.
Additionally, Pet Stop has assembled a staff of executives and engineers with several decades of combined experience with the Invisible Fence® Company; each and every one of them are lending their skills and know-how to Pet Stop in order to innovate what we believe to be the most technologically advanced Hidden  Dog Fence system in the world.
John Purtell
Founder
John Purtell is a nationally recognized business leader. He founded Invisible Fence®, Inc. in 1976 and built it into what it is today, once earning the esteemed position as a finalist with Inc. Magazine's annual "Entrepreneur of the Year". In 1993, John sold his interest in Invisible  Fence®, but after a few years out of the market he's returned to the industry that he helped create, and is now the Pet Stop president.
Blaine Bacher
Dealer Network
Blaine Bacher entered the market in 1994 as a pet containment dealer located in Cincinnati, Ohio. He has participated in the field at every level, from sales and installation to manufacturing and management. Today he heads up the nationwide Pet Stop Dealer Network; a direct result of his diligence and dedication to customer satisfaction.
Scott F. Touchton
Chief Engineer
Former Chief Engineer of the Invisible Fence® brand, Scott remains a leader in pet containment. He has composed several patents while overseeing the development of numerous products that have gone on to define the industry standard. Scott is a crucial part in developing Pet Stop's innovative, effective, and groundbreaking solutions and designs.
James Deery
Designer
Like many others on our staff, James also got his start with Invisible Fence®, Inc. as an IT Manager. Now he works for Pet Stop and is responsible for designing the software that runs our receiver collars. We like to think that Jim helps our products "think," making Pet Stop products the smartest on the market.