Is your Dog Watch System really an FM Signal?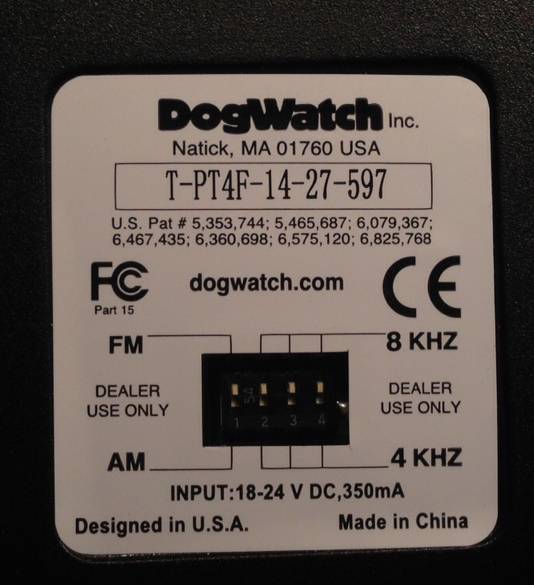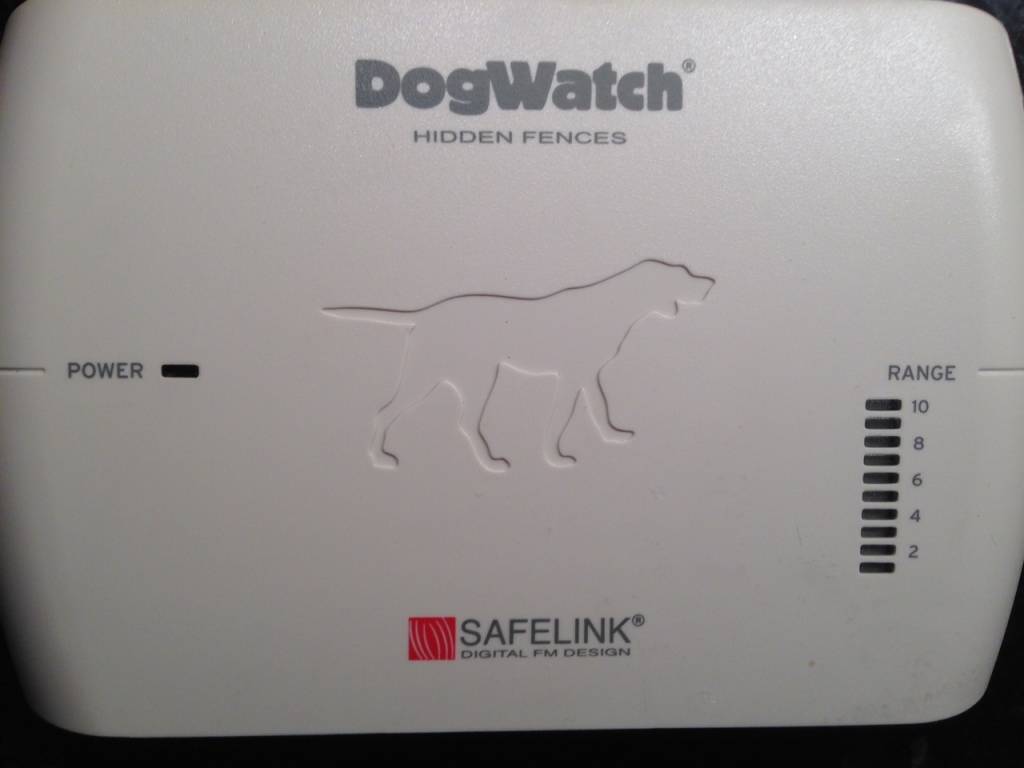 Dog Watch's Newest Transmitter Signals with AM Radio Signal?
If Dog Watch® Brand claims that SAFELINK® Is the Safest Digitally Modulated Radio Signal, then why does Dog Watch give their Dealers the option of switching between AM and FM Signaling? The local Dog Watch Website Says, "Since digital AM radio is not as clear and secure as digital FM, these companies use clever wording in an attempt to compete against the ONLY Hidden Fence company in the entire industry that offers an FM digital radio based product; DogWatch®. (How Can You Trust  Facts Lacking Honesty & Integrity?)
Pet Stop® Technology Allows Cross Brand Compatibility with Invisible Fence / Dog Watch Brands
Pet Stop® Programing Schedule for OT-300™ Transmitter
Explanation
Transmitter Signal
Setting
4*, 7, 10, 15khz
7, 10khz
4, 8khz
4, 8khz
Pet Stop Modulation
61
63
FM 64
AM 65
Brand
Pet Stop
Invisible Fence
Dog Watch
Dog Watch
Note: Pet Stop programs twice as many settings!
Pet Stop® brand receivers can be programed to work on Invisible Fence, Dog Watch AM/FM, Dog Guard and Pet Safe Hidden Fence Transmitters!
Pet Stop Receivers Activation 80 Milliseconds – Faster than Dog Watch!
Consider the Findings of Scott Touchton Perimeter Technologies Head Engineer
1.) I Took 10 measurements of our equipment this morning (Results forward to John Purtell, President of Perimeter Technologies) and averaged response (it varies slightly due to antenna scan on Tuff Dog Ultra Elite S2, however not on Eco-Lite Rechargeable). Eco-Lite was intentionally designed to be the fastest on the market (when I designed it – a few years ago now). Eco-Lite will respond without scanning. (Testing Date: April 3rd, 2015)Eco-lite Rechargeable: 86mS average, max was 90ms and min was 80ms – very consistent
2.) Measurement was from when transmitter signal was produced and time to first shock pulse, no delay of course.
3.) Tuff Dog Ultra Elite S2 with duty cycling disabled: 120mS to 80mS – variation from the time of signal to activation
4.) Pet Stop wins the Fastest Receiver Activation of 80 millisecond / Dog Watch is 125 Millisecond according to their website.
(How Can You Trust Facts Lacking Honesty & Integrity?)
Pet Stop Eco-Lite is only ¾ ounce or .75 ounces
And is completely rechargeable with a 25 year recharging life – Guaranteed!
Eco-Lite® is no wider than an ½ inch nylon collar! Diagnostic charging stand tests 5 critical area of operation Receiver flashes for 7 days to remind you to charge No Battery needed, 100% sealed and 100% waterproof! Uncoditional Lifetime Warranty and Safe Dog Containment Proudly Made in America!! Not made in China like Dog Watch
How is Battery Life Really Measured?
Pet Stop batteries average 9 months to 1 year
Battery life depends on how many times dogs activates Receiver
If Dog Watch says their batteries last 2 years as an average, then
some would have to last 3 years? Battery life depends on the dog not
two years of life.
Pet Stop Receivers measure the "real life" left in the battery many times per day and will flash for 7-10 days to let you know they need to be replaced.
Pet Stop will replace any battery, free, lasting less than 6 months!
(How Can You Trust Facts Lacking Honesty & Integrity?)